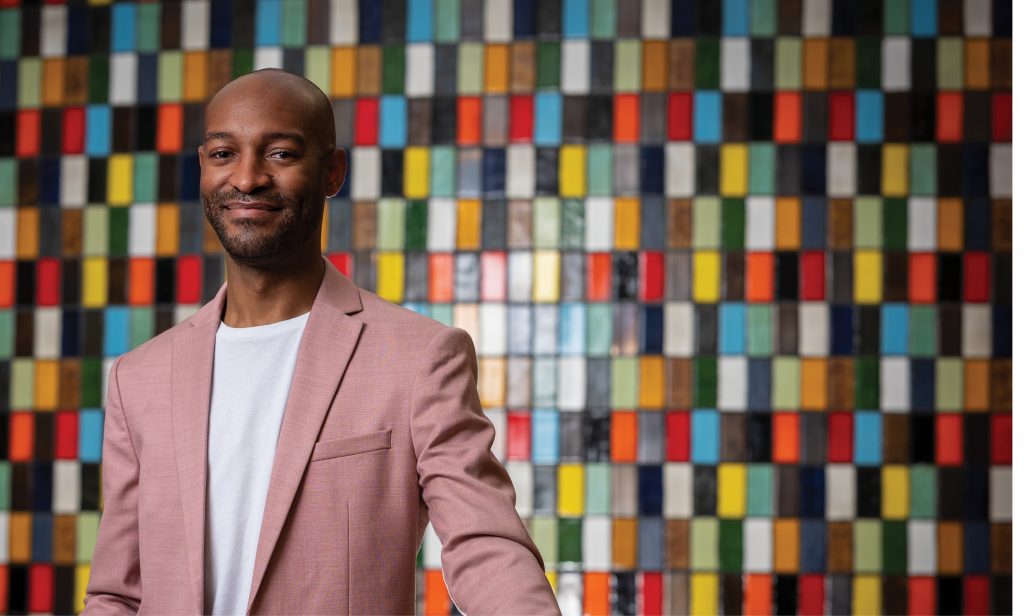 MSEA ESP of the Year and career change Brad Fisher came to education because he wanted to do something more significant in his profession life, but the loss of the bank turns out be the gain of education.
Sinner switch to education did not only showed his professional skills both para-educator and now specialized administrative assistant in finance, he also gave free rein to his creativity and leadership skills. Brad, currently an administrative secretary lll at Shady Spring Elementary School, is a member of Education Baltimore Support Professionals County (ESPBC).
Model
While a para-educator at Elmwood Elementary School, Fisher founded a student mentorship program called Boys to Men. The program was designed to provide young students with the tools and strategies to become productive and caring citizens. "I firmly believe that self-reflection coupled with honest conversations can change the outcome of a person's behavior," said Fisher. "When you're a child, you only know what you know. The mentor group was an opportunity to see different perspectives. In fact, I was learning at the same time as my students.
Innovator
By creating the very first Black History Month programs in Elmwood and Shady Spring, Fisher complemented the academic program with activities highlighting color models. At both schools, an end-of-month celebration showcasing student projects brought together families, friends and neighbors, as well as local leaders.
"I thought it was especially important given the school population that students be exposed to role models that resemble them in areas where they may have professional interests," he says. His passion for fairness for all students is essential for students at Shady Spring, where the student body is approximately 60% Black, 25% Latino, and 15% Asians, Native Americans and Whites.
Mentor
Building student confidence by showcasing their unique talents has led Fisher to create the annual Elmwood Elementary Talent Show and sponsor the Shady Spring Step Squad, which allows Grades 4 and 5 to learn and practice new skills. through music and movement. "It's gratifying," he says, "to foster the artistic talent of our students.
Union leader
As his school's building representative, Fisher used his expertise and leadership skills to serve as a facilitator at the joint ESPBC / BCPS professional development conferences. During the pandemic, Fisher continues to lead county-wide job title meetings with more than 200 other professionals from the Elementary School Office, giving important updates and answering questions about working conditions and rights of members. His skills as an organizer have helped professionals in the BCPS office come together to successfully defend their employment rights during the pandemic.
Latest news