Bloomington, Indiana- Many infrastructure improvement projects are underway this season to advance community goals including safety, sustainability, accessibility, equity, economic vitality and quality of life in Bloomington. The City will provide regular public updates on a range of these improvements as they progress. City departments are coordinating with each other, as well as with private developers, to minimize the impact on Bloomington residents and visitors.
PARKS & LEISURE
Reopening of the Waldron, Hill and Buskirk Park stages
Masonry repairs to the stage columns at Waldron, Hill and Buskirk Parks are complete and the stage is open for use. The stage was closed in the fall of 2021 when cracks appeared in the support columns.
Beginning of the goat farm improvement project
Contractors began work last week at Goat Farm Park on a five-acre extension into the park's native grassland. Crews are mowing and will selectively use chemical herbicides to remove existing vegetation, including invasive species, as part of a 5-acre native grassland expansion. This winter, native flowers, herbaceous plants and grasses will be established by seeding.
Trail improvements will include a new boardwalk to be constructed on the southwest side of the park and a paved connector on the northeast side of the park to create a complete paved and accessible loop. Upgrades to the goat barn, which will include re-roofing and re-roofing the barn and painting the silo, are being funded by a $1 million donation from the Sherman and Meredith Rogers family. Visit https://bton.in/uD3bB to see diagrams of upcoming improvements and to learn more about the improvement project.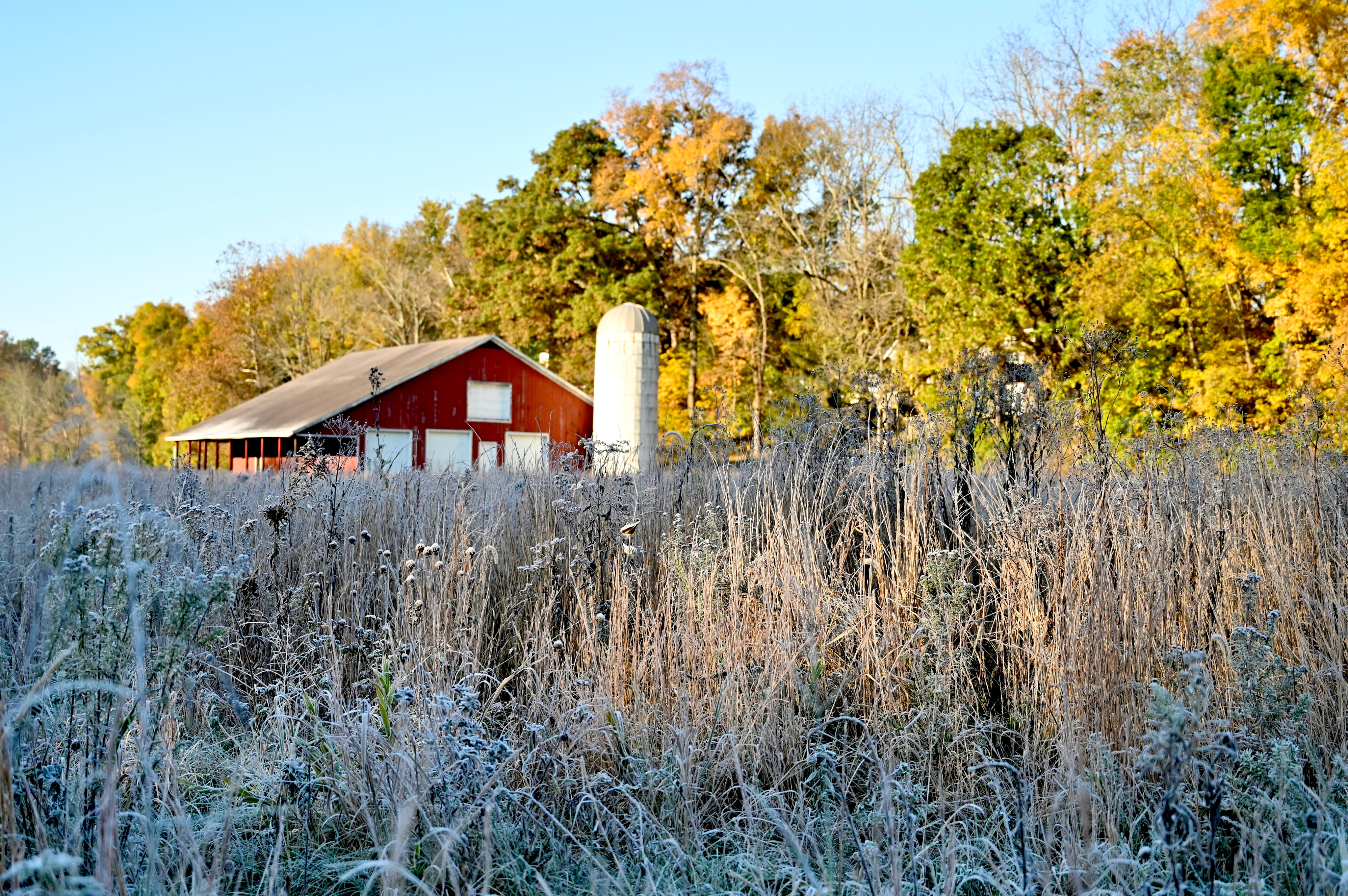 UTILITIES
Hidden River Trail Project
The two-year project to rebuild downtown stormwater infrastructure to deal with flooding during rain events continues and Grant Street between 4th and Kirkwood remains impacted. 4th Street is now fully reopened. The culvert is complete and the next steps are repairing and paving the road, driveway and parking lot. So, weather permitting, they could be reopened within the next two weeks.
The City will continue to coordinate with other construction and road projects as it rebuilds 1,829 feet of culverts to protect downtown residential and commercial buildings. This project is on track for completion by the February 2023 deadline. For more information on the project, visit: bloomington.in.gov/utilities/hidden-river.
PUBLIC WORKS
Street crews milled E Queens Way Drive from S Sussex Drive to S Montclair Avenue, S Renwick Boulevard from S Montclair Avenue to S Ramsey Drive and S Walnut Street Pike from S Walnut Street to S Heather Drive. Sidewalk crews installed ADA compliant ramps at S Walnut Street Pike and E Heather Drive as well as S Walnut Street Pike and E Allendale Drive. On Monday, crews will begin paving on E Queens Way and S Walnut Street Pike. Sidewalk crews will begin installing ADA compliant ramps on E Weymouth Lane at N Plymouth Road and Park Ridge Court ahead of the paving crew.
ENGINEERING
Hopewell Phase 1 East
Site restoration will continue across the entire site as the majority of the demolition is complete. Transportation of materials for disposal and recycling will continue over the next two weeks. Demolition of the final two buildings, 408 and 416 1st Street, is scheduled to begin Friday and continue into next week.
The Hopewell Phase 1 East project site is bounded by 2nd Street to the north, 1st Street to the south, B-Line to the east and Rogers Street to the west. Additional information about the project and the contractor can be found at the following links: https://bton.in/mRp~I, hopewellbloomington.org & renaissanceinc.com/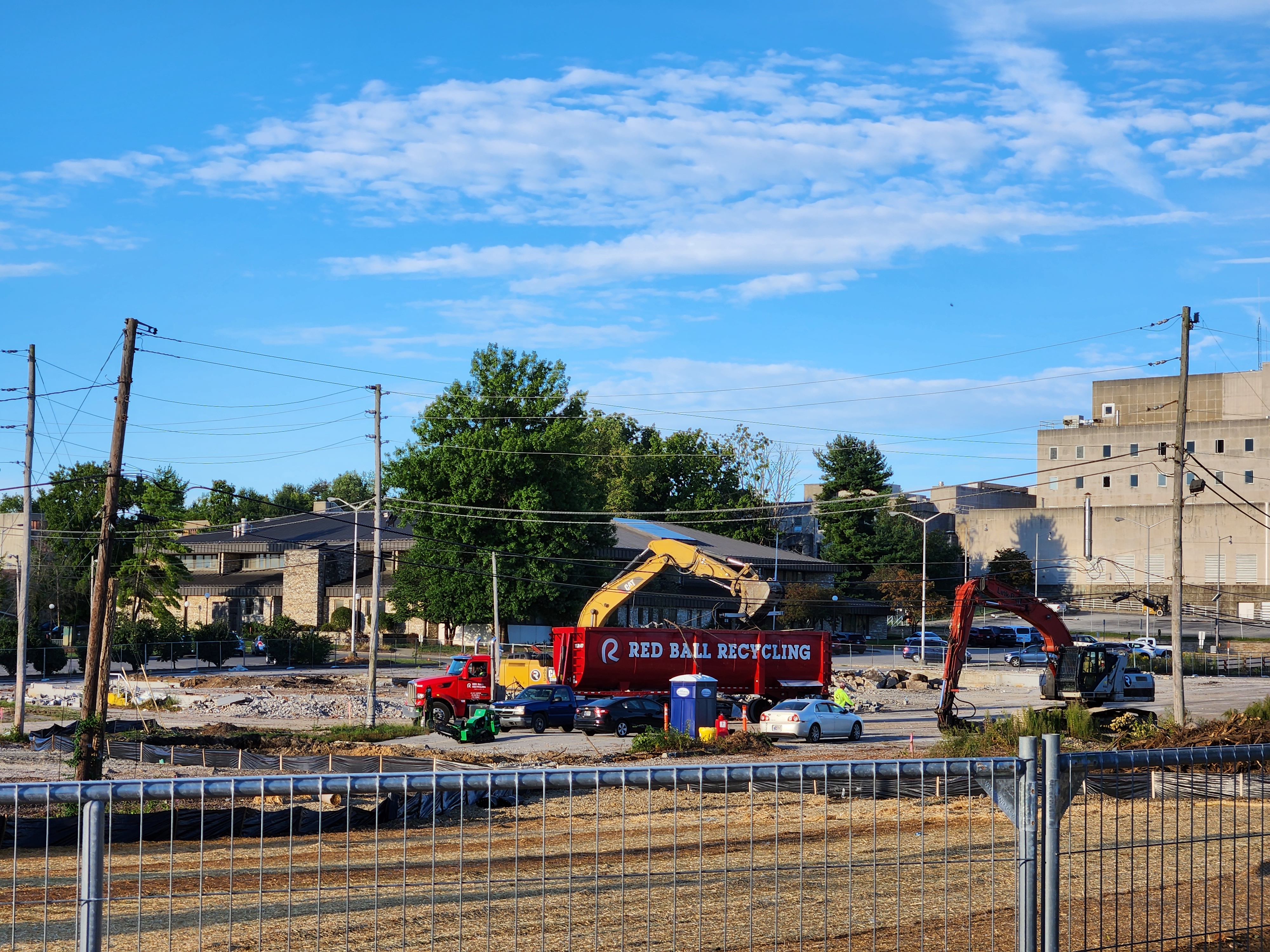 Lane restrictions
Over the next few weeks, Lineal Contracting will complete a fiber project for Everstream along S Rogers Street, W Patterson Drive, W Grimes Lane and S Walnut. There will be lane restrictions along these streets as they place both underground and overhead fiber cables. There will also be intermittent sidewalk closures.
Jackson Creek Trail Phase II
Construction of the southern section of the Jackson Creek Trail Phase Two project has begun. This phase of the project will connect to the Sherwood Oaks Park Trail and continue south to Rhorer Road, then east to connect to the multi-use trail along Sare Road. When completed, this project will become a vital neighborhood link between three city parks (Sherwood Oaks, Olcott and Southeast Park) and two public schools (Jackson Creek Middle School and Childs Elementary). Construction is expected to be completed by the end of this year.
Traffic calming in Crestmont
Construction has begun for the installation of traffic calming devices on 12th Street (Lindbergh to Monroe) and 13th Street (Illinois to Summit). Milling is underway today and installation of the asphalt speed pads will begin tomorrow. The contractor anticipates substantial completion by this Friday, September 30. The traffic calming project was prioritized through the resident-led process of the Traffic Calming and Greenways Program (TCGP). Additional information about the project and the contractor can be found at: https://bton.in/6nWTt
Read the news as it happens! Sign up to receive City press releases at https://bton.in/-M!di to receive City news directly in your inbox.